ASUS announces Zenfone Go 4.5 LTE in India for Rs 6,999
ASUS announces Zenfone Go 4.5 LTE in India for Rs 6,999
The smartphone offers a slim form factor, measuring just 3.5 mm at its thinnest edge.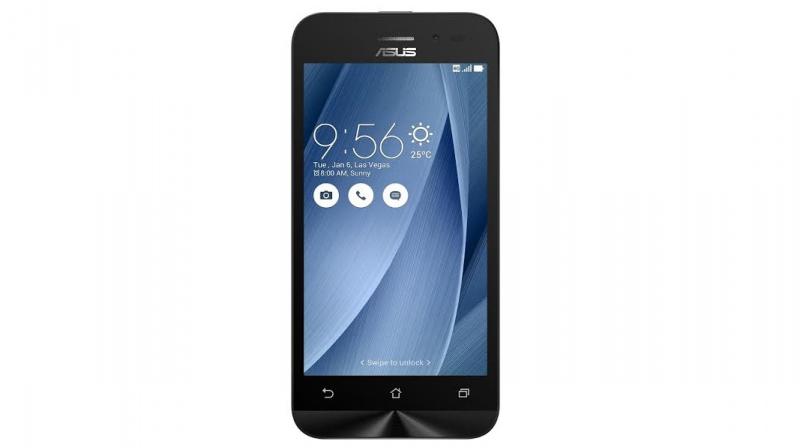 Equipped with ASUS' PixelMaster technology, the smartphone has 8MP + 2MP (rear + front) cameras with 11 special camera modes to help users capture sharp and crystal-clear images. The smartphone has advanced camera modes such as, the Low-light mode that enables excellent photographs in reduced lighting, the Backlight (HDR) mode for better brightness and contrast, the Manual mode for a DSLR-like experience, and the Beautification mode for image enhancement.
The device runs on Android Marshmallow 6.0, along with ZenUI, that offers customization and utility options. Powering the device is the Qualcomm Snapdragon 410 Quad-core processor with 1GB of LPDDR3 RAM. The device comes with an internal memory of 8GB and offers Micro-SD card support up to 128 GB. In order to ensure that users are able to store all their data, ASUS offers an additional 100 GB of Google Drive storage for 2 years.
KEY HIGHLIGHTS:
Design: Sleek metallic hairline and matte finish variants with an ergonomic arc design in a slim form-factor ensuring it measures only 3.6 mm at its thinnest edge; the phone also offers a rear-facing volume key for intuitive one-hand control
PixelMaster Camera: An 8MP zero shutter lag rear camera offers features like Low-light mode, Backlight (HDR) mode, and beautification modes for improved pictures
User Experience: The ASUS ZenUI comes with multiple options for personalization and privacy with ZenMotion (touch and motion gestures) for a greater user experience, and the device also features a dual microphone for noise cancellation.
Performance: A powerful Qualcomm Quad-core processor with 1 GB of LPDDR3 RAM to ensure a lag-free performance and a 2,070 mAh battery.
Source by deccanchronicle….
Share:
loading...